General Information
As part of communication and change management support for faculty and staff who will move into the UCSF Research and Academic Building at ZSFG, this page is populated with resources, tools, and information for occupants during design, construction, and move-in. For project information or concerns, call 415.514.7661 or email [email protected].
Frequently Asked Questions
The FAQ page has a list of project questions and answers that will be continually updated. Don't see the answer you are looking for? Email your questions to [email protected].
Dean's Office Monthly Update
The ZSFG Dean's Office publishes a monthly project update. Read the November/December 2020 update for the latest developments, or browse the archive of past updates to review information from earlier in the project.
Newsletter
As the project reaches significant milestones, we issue newsletters to detail developments and update the ZSFG community. The latest edition of the project newsletter was published in August 2020, and there is an archive of past newsletters available as well.
Design
The project has progressed through Schematic Design and is now in Design Development. User input has been key to the success of these phases. Design Group members were assembled from volunteers among the UCSF at ZSFG community who will use the new Research and Academic Building, and organized by space type. Groups then met with the project team over a period of several months to generate recommendations for the ZSFG Vice Dean. Plan modifications resulting from this process have added flexibility, efficiency, and essential components to the design.
Committees
The project is coordinated and managed through a structure of groups and committees: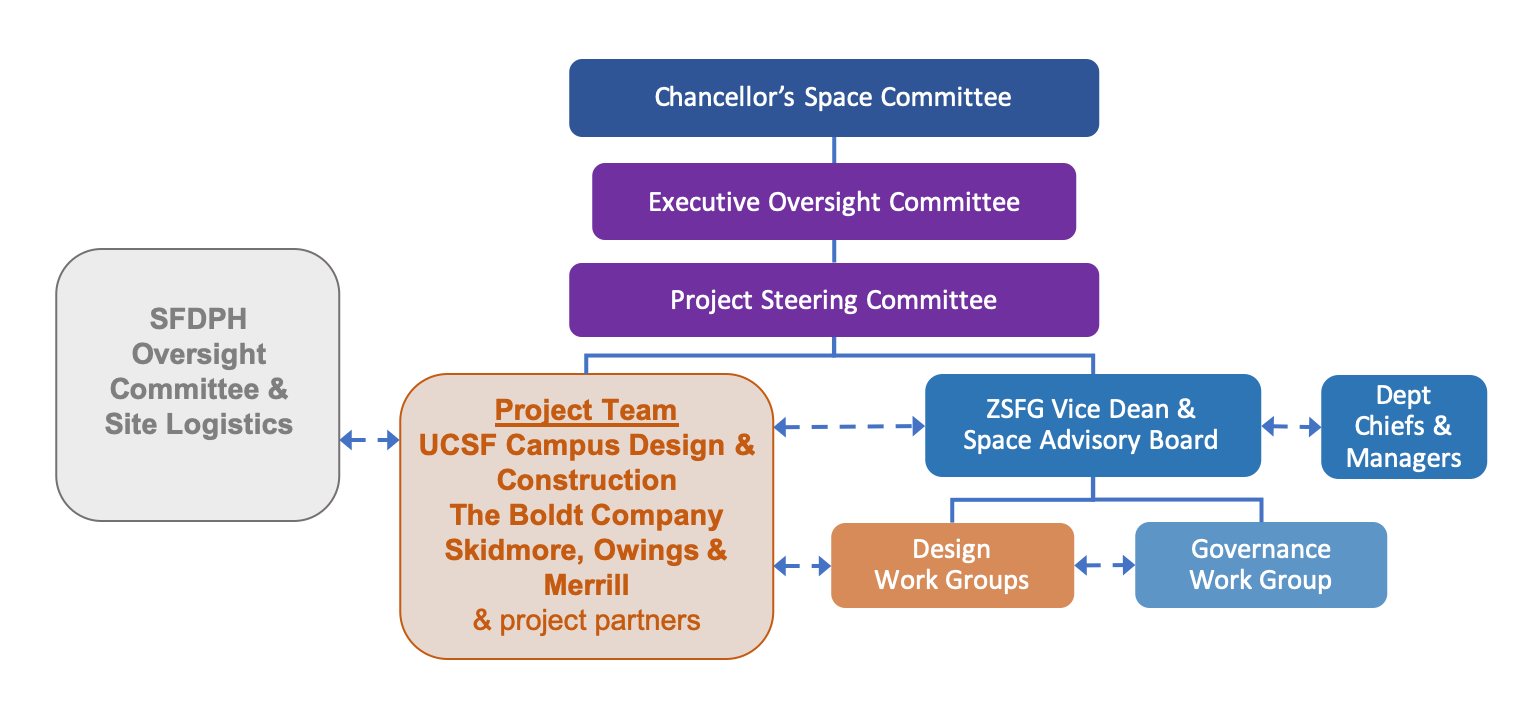 The UCSF at ZSFG Research and Academic Building Programming Committee has completed their work.