A comprehensive strategic and physical planning process for UCSF's Parnassus Heights campus was launched in December 2017 by Executive Vice Chancellor and Provost (EVCP) Dan Lowenstein and Senior Vice Chancellor of Finance and Administration (SVC) Paul Jenny to develop a Comprehensive Parnassus Heights Plan to guide improvements to that campus over the coming decades.
The effort is being led by the Parnassus Master Plan Steering Committee with expected completion in June 2019.
Read more at the UCSF News Center: UCSF Launches Process to Reimagine Parnassus Heights Campus
July 2018 "Blue Sky" Workshop
Global design firm Perkins Eastman has been meeting regularly with the Parnassus Master Plan Steering Committee and led a "blue sky" workshop in July, in which representatives of many sectors of the campus shared ideas for what Parnassus could be. A list of six "Big Ideas" resulted from the workshop.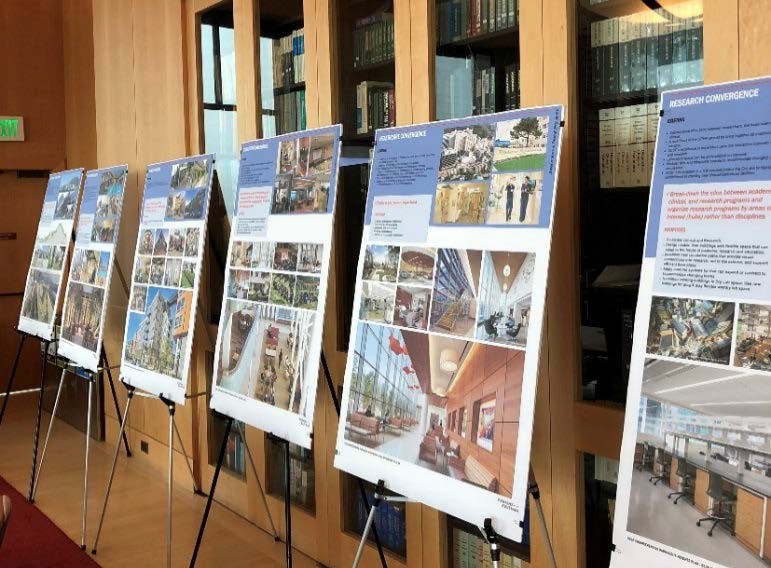 The Central Research Labs (CRL) is the first component of the Parnassus Heights campus improvement project with planning, design, and construction to proceed on an aggressive timeline.