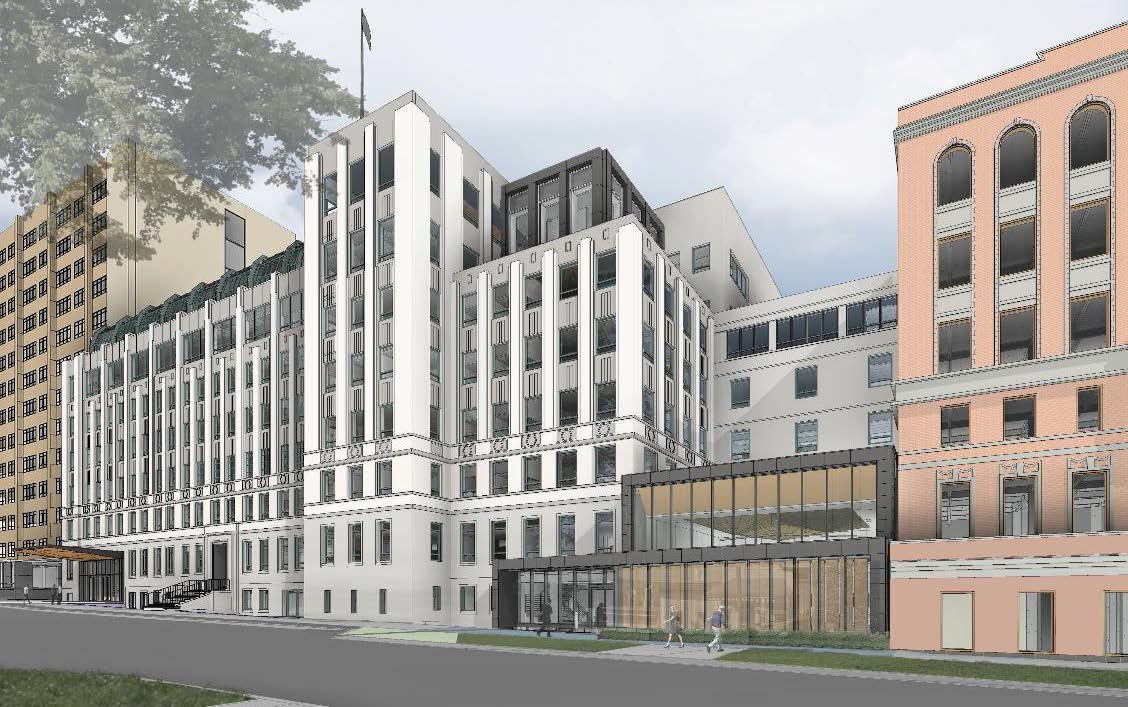 The Clinical Sciences Building (CSB), constructed in 1933, is one of the oldest buildings on the UCSF Parnassus Heights campus. The eight story, 109,126 gross square foot (gsf) building is currently being renovated and retrofit to meet seismic safety requirements. Upon completion of the renovations, staff and faculty will move into a building that includes office and instructional space only. Wet labs that were housed in CSB have been permanently relocated.
The project also includes the creation of a new gateway that will connect Parnassus Ave. to the interior Saunders Court.
Construction is scheduled to be complete in Q1 2020.
Construction Updates
Construction Logistics Plan (map of any detours and temporary closures)
March 16, 2018 Town Hall Presentation 
Project Contacts
415.502.4600
CSB Open Plan Resources
The Faculty Advisory Committee for CSB/UCH met July 2013 through November 2013 and provided recommendations for workplace design in CSB to the Parnassus Heights Seismic Oversight Committee. The building will be an Open Plan Workspace design, which includes small private offices, focus, and huddle rooms, and assigned workstations. For more detail about CSB, please see the CSB FAQ's. You can also download the proposed CSB design and initial proposed floorplans.